Just an update and some photos of my wild ducks that visit my yard.
They are 9 weeks now and one of them has become very friendly and will even let me pick it up and hold it!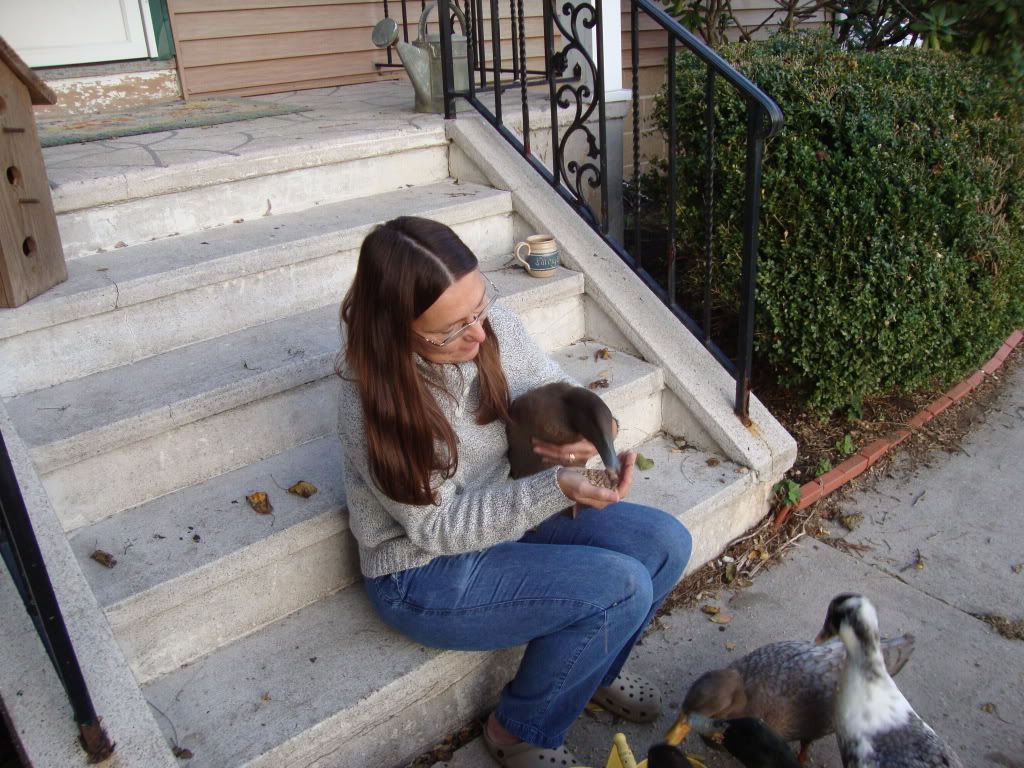 What a nice way to start the day, with my friends visiting. And of course I have my coffee....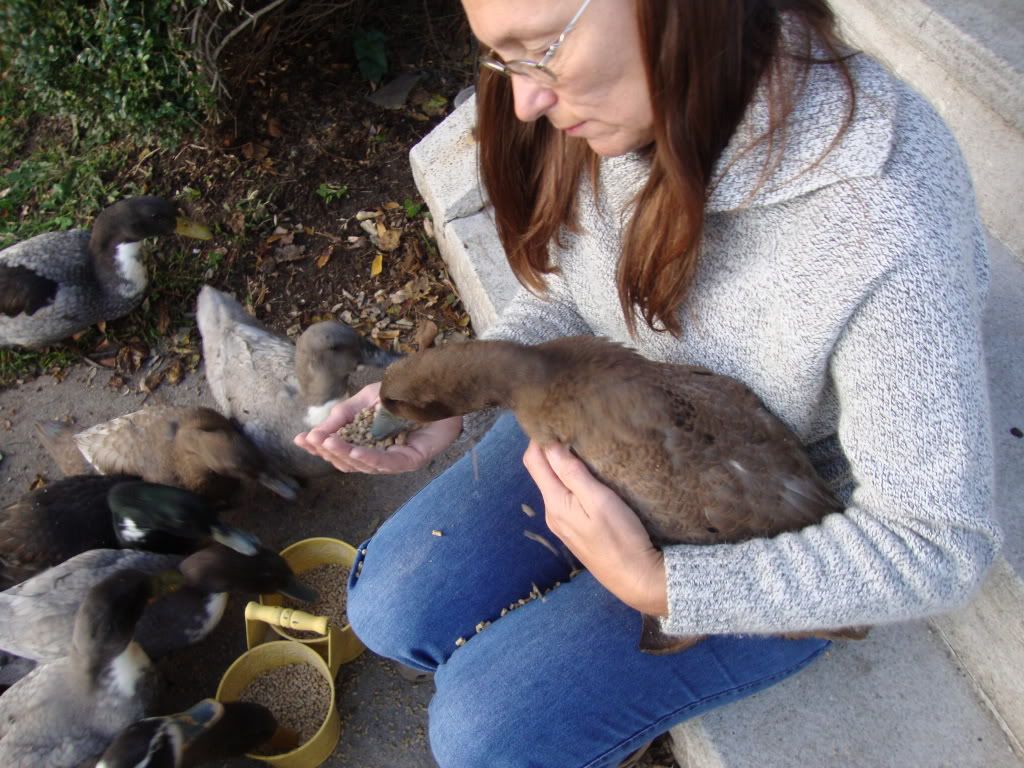 I need a name for this guy, and would love some suggestions from you all.....Toffee? Coffee? Mocha? Chocolate?.....
This photo shows another group of wild ducks that have been visiting, along with "my" group that were born in August. The others won't eat from my hand or get too close though.
Here are two photos of 5 of the 7 ducks from the other group.
If you can't see them here, just go to my facebook page.
Grace and peace,
Dottie